The Sunshine Coast Accommodation Search
For Cheap, Luxury or Discount Hotels around The Sunshine Coast
Welcome to the Sunshine Coast, a popular destination for those who love to explore Australia's beauty. Located in Queensland, the Sunshine Coast is a perfect blend of sun, sand, and sea. The region is known for its picturesque scenery, ideal weather, and friendly locals. If you're planning to visit the Sunshine Coast, finding the perfect accommodation is key for an unforgettable vacation. Here are some of the best accommodation options in and around the region.
1. Noosa Heads - The Sofitel Noosa Pacific Resort
The Sofitel Noosa Pacific Resort is an excellent choice if you want to experience chic and modern living in Noosa Heads. The resort is located in the heart of Noosa, a stone's throw away from the beach, and offers a range of luxurious facilities, including a spa, gym, and outdoor pool. The rooms are spacious, elegantly furnished, and offer picturesque views of Noosa.
2. Maroochydore - The Sebel Maroochydore
The Sebel Maroochydore is a stunning hotel nestled in the heart of Maroochydore. The hotel boasts a range of rooms, including one and two-bedroom apartments, that are spacious and modern. The hotel, which is just a few minutes' walk from the beach, has an outdoor pool, a gym, and a cafe on-site.
3. Mooloolaba - The Mantra Mooloolaba Beach
If you're looking for a resort that is perfect for a family vacation, the Mantra Mooloolaba Beach resort is an excellent option. Their spacious apartments have stunning ocean views, and the facilities include a heated pool, heated spa, and games rooms for both kids and adults. The resort is located just a few steps from the beach and a short walk from Mooloolaba's renowned surf club and restaurants.
4. Caloundra - The Rumba Beach Resort
The Rumba Beach Resort is a beautiful resort located in Caloundra. The resort offers contemporary apartments with breathtaking ocean views, perfect for a romantic getaway. The resort boasts of facilities such as a beachfront restaurant, an outdoor pool, and a day spa.
5. Glass House Mountains - Glass House Mountains Ecolodge
If you're looking for an eco-friendly stay, the Glass House Mountains Ecolodge is a perfect option. The accommodation is set among the lush rainforest, offering stunning views of the mountains. The lodge has many room options, including luxurious treehouses, and their facilities include a deck bar, restaurant, and day spa.
The Sunshine Coast offers a variety of accommodation options that cater to every budget and preference. Whether you are looking for a luxurious beachfront resort or an eco-friendly stay, the Sunshine Coast has you covered. So, pack your bags, and get ready for an unforgettable holiday in the Sunshine State!
This is the worlds leading discount accommodation cross search engine

save up to 80%


This is the same set of services most travel agents use, Free to bookmark and share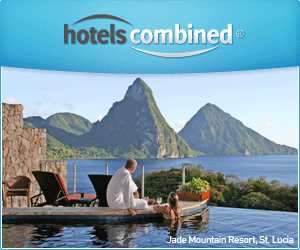 This is the site for The Sunshine Coast Queensland . Are you searching in the right Australian Region?
MOVE PORTAL